Condensing units at heart of cumbrian food store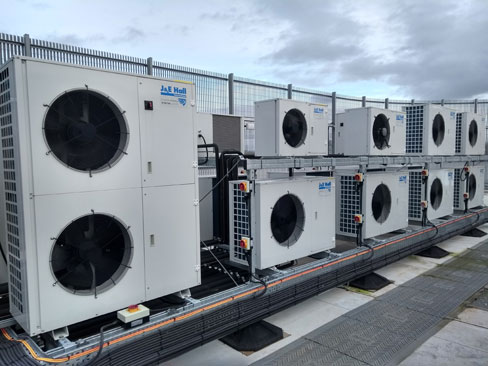 Seventeen J & E Hall commercial condensing units are at the heart of Pioneer Food's new food store in Cumbria.
Pioneer offers an extensive range of freshly-prepared meats and pies, along with grab and go food products.
The units have been used for a variety of cooling applications on-site, including supporting multi-deck display, freezer, meat serve-over and fish cabinets. They are also supporting freezer rooms, cold rooms and large dry-aged beef display case behind the butchery section.
Tom Carruthers, from installer Carlisle Refrigeration said: "The units are reliable, efficient and easy to work with. We've had a lot of positive feedback from our client"