J & E Hall condensing units installed in dry-ageing room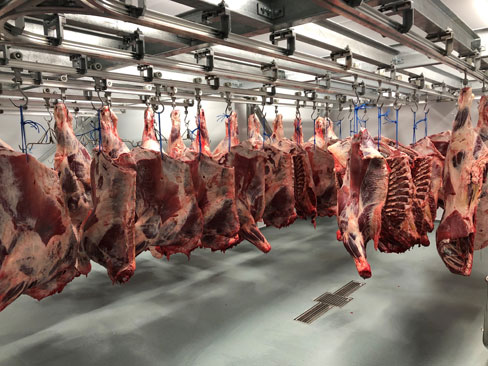 Four J & E Hall commercial condensing units supplied by wholesalers FSW have been installed at Cheverton Farm in the Isle of Wight.
The units are helping to ensure that meat is processed to the highest standards in a newly-built dry-ageing room, which up until recently had been outsourced. This investment in new cooling equipment is part of a larger project to streamline meat processing at the farm. This is allowing the business to reduce costs, improve efficiencies and cut its carbon footprint.
The farm wanted to end the outsourcing and build new dry-ageing, cutting and curing rooms, and install a new freezer. Steve Blamire, food processing consultant says "The new facilities on the farm are absolutely fantastic. Introducing the new dry-ageing facilities has changed the dynamics of what we can do with meat on the island. Previously we did not have a facility to handle his and producers are now in control of their own destiny."